Mobile marketing is an essential part of any marketing campaign, and that includes business to business campaigns. With mobile devices being carried by just about everyone, employees are constantly using mobile devices to make purchases, to call service departments, and to communicate with vendors. In business to business marketing, the time is now to invest in mobile marketing strategies.
The Return on Investment is High with B2B Mobile Marketing
With 90% of marketers stating that mobile marketing has an effect on your ROI, at least indirectly, it's critical to focus on mobile marketing strategies to improve your overall business success. This means ensuring that your website is optimized for mobile use, and that it is easy for customers to purchase goods or services using mobile. 64% of marketers believe that mobile marketing will eventually improve your return on your investment, while the majority of the remaining believe it has an indirect impact.
Develop a Content Strategy for Use On Mobile Channels
While you're probably tired of hearing that content is king, it can't be stressed enough. What you share on your social media platforms, what you text to your customer base matters. If your content consistently falls flat, you are missing out on valuable leads. Customers are going to read your content. If the content is boring or uninspiring, they are going to move on to the next business. If you don't engage customers on the first attempt it is likely they will never return to your site when you share another piece of content.
You must develop a content strategy that involves the timely creation of relevant content to your industry. If you can't write the content on your own, it's important to hire a professional writer to have this job done. As only 42% of B2B marketers say they're effective at content marketing, it is vital to get ahead of your competition by hiring an individual or team who is an effective content creator.
Focus Hard on Creating a Unique Campaign
Competition is tough for many businesses, especially in markets that are becoming oversaturated with providers always trying to undercut one another. To be successful in marketing, you have to focus hard on creating a unique campaign. While you may want to start slowly in the marketing game if your business is new, the harder you market and the more money you put into the creation of a unique marketing campaign, the faster your business will grow. In fact, the time to really invest in heavy marketing is when you are just getting started out. Find your team and put your money into figuring out how you are going to get your business name out there in such a competitive and often saturated market.
Invest in a SMS Texting Platform to Reach Customers in an Instant
When you need to reach your customer base to share a new promotion, you need a SMS texting platform to do so. It has been proven over and over that most people will open and read a text message, the majority within 15 minutes. This is not even near the case for emails, where less than 20% of emails are ever opened by the recipient. Whether you want to reach your entire customer base, or you want to set parameters on the customers you send a message to, this is done through a texting platform. When you invest your time and money into learning marketing strategies, you will build your business quickly.
The following two tabs change content below.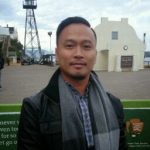 Sophorn Chhay
Sophorn is the marketing guy at Trumpia, a mobile content delivery service that allows users to customize their one-to-one marketing efforts by interconnecting and optimizing all digital platforms.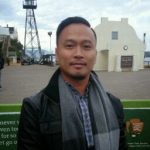 Latest posts by Sophorn Chhay (see all)