One of the most popular marketing activity to attract more buyers is by offering discount coupons. It is a relatively easy way to boost sales and get people to pay attention to your brand. This kind of promotional method is not favored by all, as some businesses think it can cause losses in profit over a long term basis.
According to a report from Statistica, a total of 127 million adults in the U.S will be claiming digital discount coupons by this year. This number increased by 14 percent since 2 years ago.
Digital medium like website and mobile apps are growing as a more popular platform for consumers to get and claim their discount coupons. For some businesses, issuing discount coupons can drive both old and new customers to your business without affecting much of your revenue. While for some others, it has more impact and can lead to a long term revenue losses.
Is it worth it?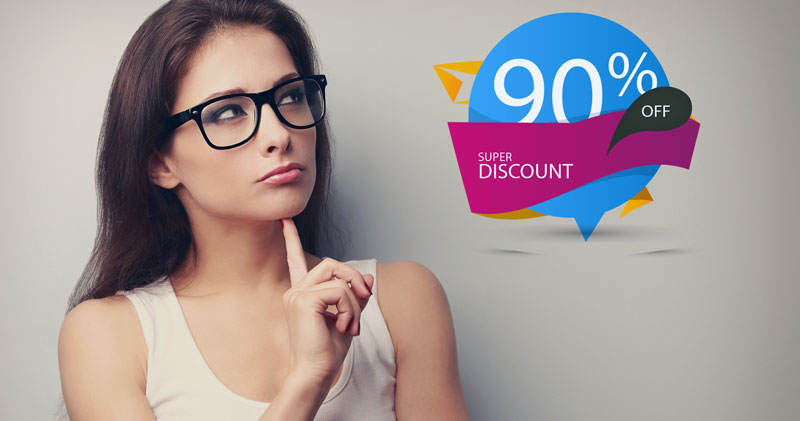 By giving out discount coupons you are deducting a certain percentage or a fixed amount from your current selling price. This mean for every coupon used, you are getting lesser than you are supposed to. The advantage of having discount coupons is that your business is more competitive and it can stir customers away from your competition.
Some brands are so addicted in giving discount coupons that they are giving discount all year long in order to maintain their sales volume. However, some marketers argue that by giving discount coupons, it leads your customers to subconsciously perceive your brand of a cheaper value.
So is it worth it? By giving too much of a discount, you are reducing both your revenue and the perceive value of your business. Giving too less of a discount, you won't look sincere and people won't be attracted either. Only you can decide whether you want your business to go this way, or another.
Let's look at some of the factors below to help you determine.
Customer Expectation
About 85% of consumers nowadays seek for discount coupons before they visit a shop. This mean if you are not offering discount coupons, you are losing out the attention from this group of consumers.
Competitive Positioning
By giving out discount coupons, you remain competitive in terms of prices. Unless you are selling a unique product or service of your own, chances are you are mostly competing with price. Although you may not be offering the lowest price, offering the highest percentage of discount coupons often can lead customers into thinking you are selling the cheapest.
New Customers Acquisition
Not everyone likes trying a new brand. Consumers are often 'triggered' or 'acquired' by discount coupons in order to try out a new brand. When they have a mobile coupons or a paper coupons, the chances of them trying out your brand is higher.
Digital Discount Coupons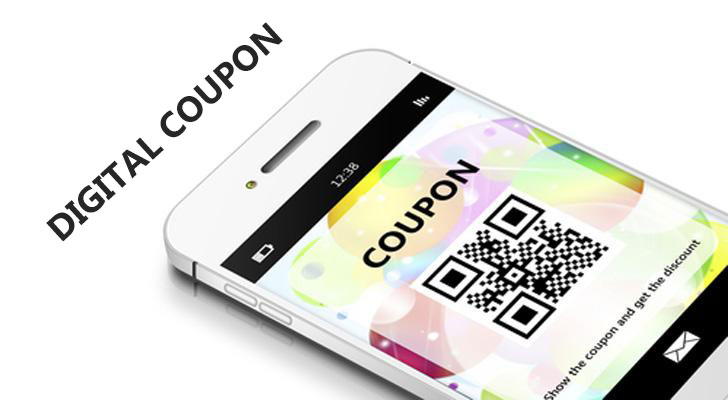 The growing trend of internet marketing has enable the usage of digital coupons and mobile coupons. You can now offer your business' discount coupons through your website, email or even mobile apps. Not only it's greener and more environmental friendly (papers are saved!) this way, it is also easier for your customers to claim it (saving printer's ink and time).
An increasing amount of marketers are now more invested in digital coupons as businesses which use digital coupons are perceived as more modern and technologically advanced. So if you must offer discount coupons, offer it in a digital and environmental friendly way!
Recap
Let's recap on some of the points we've discussed to help you in your decision. Firstly, offering coupons too frequently will lead your customers into perceiving your brand 'cheaper'. However, you stay more competitive this way and attract more customers when you are selling competitive products or services.
Giving out discount coupons is also a good way to convert your competitors' customers into your own, as it's good for new customers acquisition. Providing too much of a discount can both hurt your revenue and your business' perceived value in the long run.
So, do you have your answer? Or are you offering discount coupons to your customers now? How is the result? Our eCommerce services have digital discount coupon feature built-in, so you don't need to worry about implementing this feature in your website in the future.
Consult our eCommerce expert and boost your marketing return on investment today!
The following two tabs change content below.

Sanz Teoh
Sanz Teoh is the founder and CEO of Jumix. With more than 10 years of experience in digital marketing, he has helped countless of businesses on their branding, digital marketing and web designing needs.

Latest posts by Sanz Teoh (see all)