"What Type of Business Should I Start In Malaysia?
If you are reading this, welcome to the Entrepreneur Club! You have decided to sack your boss and make yourself a boss instead. This is a good start.
Now you need ideas and inspirations on what type of business should you start in Malaysia, let us figure out some of the opportunity that you can penetrate in.
Today, there are more and more people considering doing a home based business. Why? It costs much lesser and gives more flexibility.
Before we proceed any further, here's some questions you need to answer yourself:
1. Brick-and-mortar, Click-and-mortar or Pure-Play?
Are you going to get business partners or investors to build up your initial investment and capital? Or you are only a "one man" show business?
If you are thinking to open a traditional brick-and-mortar store, first you must have a lot of capital to make this feasible. Store rental, stock and inventory, logistics etc. will set your back for a few thousands or even hundred thousand.
Most people start off small and go big when their business is growing steadily. In today's market, a Pure-Play business is viable due to the trend of e-commerce is growing gradually in Malaysia.
Doing an e-commerce business possess less risk and require less capital.
 2. Product or Service?
Do you want to sell a product or a service? Do you have a set of particular skills, skills that you have acquired over a very long career which you can finally put them in use to gain business profit instead of a fixed salary?
If you do, you can consider to start off with a service type of business. Let it be accounting, culinary, copy-writing, designing, constructing, negotiating, marketing, advising or more.
The benefit of offering a service is that you do not need to keep inventory and mark up your cost. You are your product, and your time is your cost.
In the other hand, let say you do not want to waste your time doing the same thing over and over again, you can consider to sell products that are in demand and products that you like. Ensure you love the products that you sell, this is what keeps you going and staying motivated. Do not attempt to sell products that you are not interested or have no knowledge in it despite it is having a high demand.
There's no unsellable product, only unconvincing salesperson or business.
3. Solo or Team?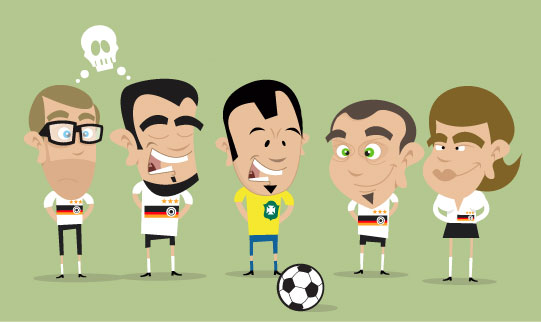 Not everyone is a good team player, nor everyone is a good lone ranger too. Consider forming up a team with different expertise, this can help you to excel in different field as well as balancing off your workload.
Partner and hire only the right people, hiring the wrong people can be a long term headache and major expenses.
You can also start off solo, so that you can learn almost everything by yourself, how to manage everything and become a jack of all trades. After all, you are the owner of the business, aren't you?
Now, Choose Your Future…
Once you have truly decided on which way you want to go on the above, you can now choose what type of business that you should do in Malaysia.
Below are some of our suggestions and ideas.
1. Software and Mobile App Developer
You don't see many software and mobile app developers in Malaysia, as most of them are working in big companies like Dell, Intel and Sony. Developing a software or enterprise system for SMEs is a good opportunity, you can target especially those new start-up business.
Selling your own software or developing app for business is not a one-time profit thing, you earn recurring income as you provide after sales support which you can charge for monthly maintenance fee.
2. Consultant
We don't see many consultants in Malaysia. Why? Because most business owners think they are smart enough to handle their business by themselves, the fact is they don't. Every business will need someone who is skilled and expertise in their field to act as a consultant to the business. As you do not have a share in the business, your point of view and opinions will be less bias and accurate.
Convert your experience into advices and guidelines, be a good consultant that helps other businesses to grow.
3. Waste Management
How many companies you see are handling waste management in Malaysia? If you can list out 10, then pass, if not, this is a giant piece of cake to be grabbed.
Make Malaysia a greener country, start a recycle, reuse and proper management of wastes business to help the country. Do what others don't want to do, and you will be rich!
4. Trainer
If you are good at something, don't just keep it to yourself, teach them. You can start a business by providing training programs, to either your direct customers or a company. Some people needs extra skills to do their job, some are looking for a new skills to learn, while some who just like to learn new things for fun. These are all opportunity for you to learn first and then teach others later, while profiting from it.
 5. Niche Product Seller
You see a set of products that is very interesting but still unpopular in Malaysia? There's also a big group of people who are so obsess in these products and keep buying them in a recurring basis?
Well, if there's no other major seller is selling these products, you can rise and be the ONE. Your target market may be small and niche, but you will have recurring income from this group of people.
Just make sure you provide good customer service and always be legit!
We couldn't cover all the opportunity in a single post, however you can always head to Entrepreneur.com to read more business ideas as they have 55 in a post. While not all are feasible in Malaysia, some can be a good opportunity.
Last but not least, remember to stay true to yourself, remind yourself of your goals and keep working on it. If you never go full force on your business, you will not success.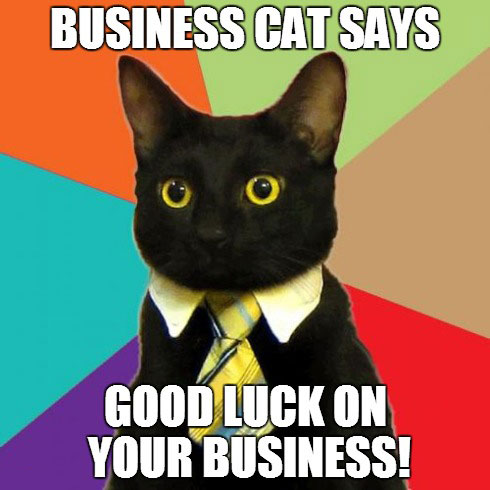 Good luck!
The following two tabs change content below.

Teoh
Sanz Teoh is the founder and chief writer of Jumix Design. With more than 8 years of experience in digital marketing, he has helped a lot of businesses on their digital marketing campaigns and web designing needs.