Direct Marketing is defined as a type of marketing campaign or advertising strategy that reach out to a group of consumers and seeks to elicit an action. In the sense of online business, it's seeking to get an order, a sign-up, a visit to a website or a registration. It allows marketers to adapt to the latest market demands and take necessary actions.
Direct marketing is most effective when your message has been personalized to the consumers' interests and habits, and is able to respond to these habits in real time. Consumers these days expect to be understood and will only retain attention to marketing messages that are relevant to them. Mass advertising methods are slowly losing out and being ignored subconsciously.
With the growth of social media and internet population, marketers are working hard to target only relevant users instead of spending money on marketing that have no return.
Direct marketing provides clearly measurable results. This allows marketers to use analytics to improve their results.
By monitoring and analyzing the process, marketers can improve the success of future campaigns by optimizing their strategies.
Now let's jump right into what direct marketing strategies that work best in Malaysia.
1. Direct Marketing via Social Network
Social network like Facebook, Twitter , LinkedIn and TikTok bring brands closer with their customers. Now, It is not only easy for people to communicate with the brands, but it's also easier the other way round. These social network sites provide the communication channel via Private Message, Comments or in the form of chat room.
By using social network, you can get your message deliver right to your customer without reaching out to them physically, which help you to save cost and time.
As for advertisements or marketing campaigns, you can also target only potential buyers with the right interest and demographic. With the right targeting options and settings, Facebook ads can be really effective when it comes to direct marketing and yielding high return on investment.
Twitter can help when you can convey a strong and short message to get people to take action, or share a picture that can get viral. You can build your brand community by constantly engaging with your audience. Try to engage in relevant topic to bring more people together around a common interest or cause. The more engagement there is, the more likely you are to get potential customers. Utilizing twitter ads also enable you to promote a variety of media formats such as text, image, video and carousel.
LinkedIn has recently launch their own ads platform as well, which you should really take into consideration on your new online marketing campaign. Linkedin allows you to target quality audiences in a professional setting. Most of their users are known to be 'more serious' and 'corporate' in behavior instead of casual like Facebook.
TikTok today has 800 million active users globally and over 2 billion downloads on the App Store and Google Play, which is a remarkable achievement for a platform that only began in 2016. Each user spends an average of 52 minutes per day on TikTok, and 1 million videos are viewed daily. 90% of TikTok users use the app on a regular basis. With its sudden growth, audience is waiting to be bombarded by brands that are innovative and forward-thinking.
TikTok allows you to increase your brand awareness in many ways, such as advertising, creating organic viral content and influencer marketing. TikTok ads are a relatively new addition to the platform. Brands can run in-feed ads or create branded hashtags and video effects. Even though many of the first brands to join TikTok were well-known, it can still be helpful for small businesses. By utilizing their large audience base, try to create on trend and unique videos that goes viral. Unlike Facebook and LinkedIn, there aren't as many norms, best practices, or rules about what works and what doesn't. If you think something might be interesting, try it and see if it works. As a brand, you can also find influencers who work within your niche; approach them to talk about your brand in a video.
2. Direct Marketing via Search Campaigns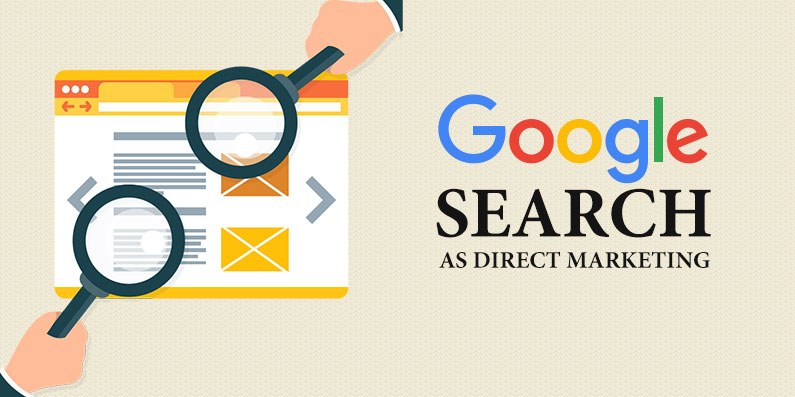 People are actively searching for things they want to find via Google, Bing or any other search engine. Information can be easily obtained these days with a single click on the search button.
What can you do to put your brand at the front of the people when they are looking for products and services similar like yours?
When you use Google Search Campaign to advertise your website or product, it will come out as the first few results or at a very dominant position on the search result page. This can really attract the customer to click on what you got to offer, instead of going through the next few pages of results.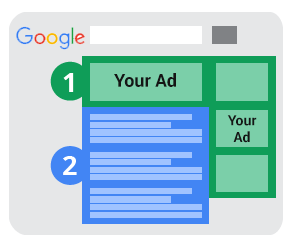 Best of all, you only pay when there's a click on your ad, so you won't be wasting money on impressions only (like what you are paying for physical billboard and television ads).
If you are going for a keyword search campaign, do take note on the keywords you use. Try to use keywords that are most relevant to your business, be specific and targeted. This gives you the opportunity to present your ad as one of the top results. Choosing suitable keywords will make your campaign cost-effective.
Google makes everything simple and straightforward. You can see basic information such as clicks, impressions, budget for keywords, and get more details via Google Analytics. This allows you to track your campaign's performance.
3. Direct Marketing via Email Marketing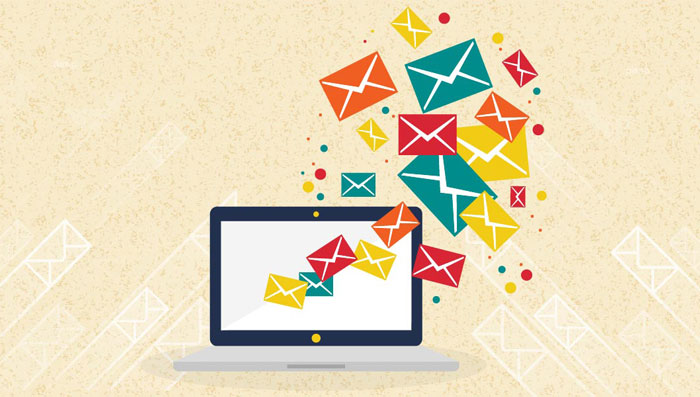 Sending email to your customer is just like direct mailing method in traditional marketing. Suffering from the same weakness as traditional direct mail method of having redundant of unsolicited emails, people tend to choose what email they will open and even more choosy when it comes to what email they will actually read.
In traditional direct marketing of direct mail method, to stand out you'll have to use special envelope (packaging), or use a design or colors that really stand out from the rest.
It's not much different when it comes to email marketing. Pay great attention to your subject line and also the content before you blast them out. It can be quite challenging to stand out from a pile of emails. Think out of the box to ensure your emails get noticed and read. Ensure it's readable even in mobile devices as there are massive amount of mobile users now.
Blasting mass unsolicited is still not welcome and not only it's ineffective, you are also damaging your brand name when people start to recognize your brand as a "spam". Build your own database of email subscribers which you can achieved by having a website or a simple landing page.
Database allows for easy search; you can also calculate different metrics such as click rates and bounce rates to help you improve your email campaigns over time. Besides, email marketing allows you to own your connections. In other words, there's no need to be concerned about algorithm updates affecting your targeted reach.
Have you apply any of these direct marketing strategies in your marketing campaign? Try it today and let us know the result!
If you did, remember to measure how your campaign has performed!
The following two tabs change content below.

Sanz Teoh
Sanz Teoh is the founder and CEO of Jumix. With more than 10 years of experience in digital marketing, he has helped countless of businesses on their branding, digital marketing and web designing needs.

Latest posts by Sanz Teoh (see all)