So you've just created your very first own eCommerce website, all fired up and ready to take on the world of internet.  Thinking that most people have their success at eCommerce, you think you can easily achieve that too.
After you've waited for some time and not getting any sales, you start to research on SEO topics to optimize your website, hoping that you can gain some traffic and sales organically and for free. However, you find it is actually pretty difficult to do it all by yourself, adding that you're not seeing any result from your effort on the first few months.
Before you can get massive traffic and visits to your new online store, you'll have to rank on the first page on the search engine result. This doesn't take 1-2 days to happen, at least not for free.
Before you give up, let us share with you some of the effective ways that you can use to make your first eCommerce sales, or plenty of them.
Pay for Cost Per Click Ads

When it reads 'pay' in the heading, many quickly turn away and look for alternative. This is a grave mistake. In an investor's point of view, investing in your business is a necessary way to grow it, and an essential step to make your business a more successful one.
Getting capital for your business is not hard. It can be from your own savings, salary, angel investors, close relatives, business partners or even from bank loans. Don't afraid to use this money as you'll be putting them into good use by turning them into sales and profit later on. This is a risk that every entrepreneur has to take, so take it!
One of the good baby step to invest in CPC (Cost per click) is via Facebook ads. Facebook ad is considered as a cost effective way to advertise your new eCommerce website as the cost per click can be pretty low when you know how to do it correctly. With a small amount of budget invested, you can get much more in return. Apparently, most of our clients get their first eCommerce sales from Facebook ads, so definitely it may work well for you too!
When it comes to local business or when you have a slightly higher budget to spare, you can opt for Google Adwords advertising. Google Search Ads is so effective when it comes to targeting people who have the needs or is actively searching for product/service that you offer. The cost per click will be higher, but the clicks you get will be of higher quality and better conversion rate.
Blogger Outreach

Believe it or not, bloggers are still one of the most important influencers in consumers' purchase decision. If you know a few popular bloggers or famous public figure in Facebook, reach out to them and let them speak for your brand. If they frequently blog about product/service related to yours, offer them a free sample or free trial (to save your cost) and ask them to write about your product.
If the bloggers or public figures' followers are abundant, the effect from their write-up can be enormous. However, make sure you target the right audience. If you are selling fashion products, maybe asking a food blogger to write about your products may not be such a good idea.
Be relevant, precise and go for the big players.
Start an Affiliate Program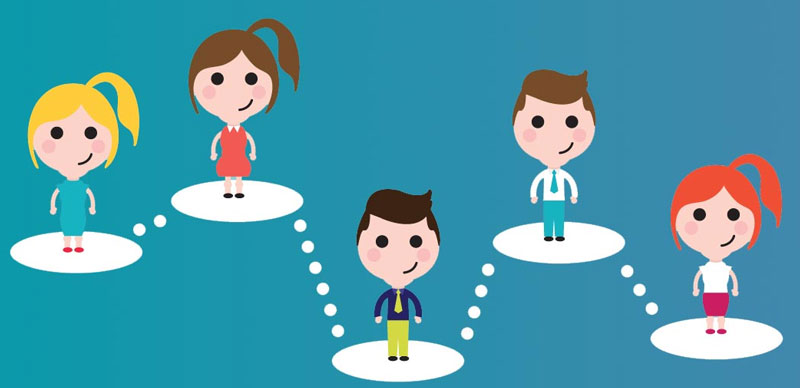 Start an affiliate program whereby someone will get paid a certain % from your sales as their commission. This is generally an effective way to get your first eCommerce sales as you can leverage on someone else's connections or network to your own advantage. It also creates a win-win situation as you and your affiliate partners will get money in the process, so why not?
Affiliate system or program is available in our eCommerce system as a standard feature, there's no need to do or pay anything extra to get this. Get people to register as an affiliate and set the % of commission they can get from the sales they fetch you. This program will create a unique referral link where they can share to promote your website to their friends, readers, connections and more.
By using this unique referral link, all sales that made through their link will be recorded and commissions will be calculated automatically. This is a good autopilot feature to help you break your first egg in sales!
We hope that you can try at least 1 of the approaches above and report back with your result. If you need any help in internet marketing such as advertising in Facebook or Google, drop us a message and we'll get back to you as soon as we can.
The following two tabs change content below.

Sanz Teoh
Sanz Teoh is the founder and CEO of Jumix. With more than 10 years of experience in digital marketing, he has helped countless of businesses on their branding, digital marketing and web designing needs.

Latest posts by Sanz Teoh (see all)