One question most of my readers ask is how do I get traffic to my website? How can I do it without many complications? Can I do it myself for free?
Well, that is why I've decided to give you the most comprehensive and complete guide of SEO techniques that exist today. This article is stacked to the top with immediately actionable things you can do to your website.
By doing this, you can:
1.lmprove your website ranking
2.lncrease your website performance and
3.lncrease traffic to your website
So now, let me provide you with some SEO strategies which can be used effectively on Malaysia websites.
Well, let's dive in.
Understanding SEO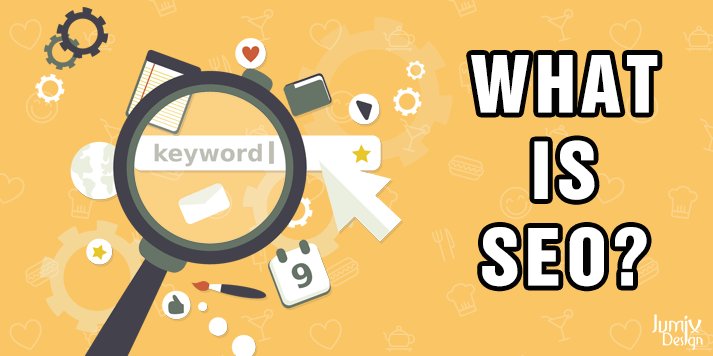 SEO is just not the headings, meta descriptions and keywords. It is far beyond it. There are so many concepts in the SEO as you gain an understanding of the concepts in each part, you will see a bigger picture. Yes. SEO can be broken into pieces, though it surely fits together as one big picture when you understand it as a whole.
If you can put these skills into use (in the right way), you can expect a there will be a significant increase in traffic and conversion rate.
I would like to share the most important and easy to implement SEO tactics below which I have used for many of my clients in Malaysia.
Indexation & Accessibility

Let's say you have the best content in the world with great audience and traffic coming from all kinds of places from referrals and social media. I would say none of this matters if the search engines can't properly crawl, access and index your site. This is why looking at your website from the search engine's point of view is very crucial.
I believe that all people know that they can simply use "view source" to see the HTML source code from any browser. However, there is an alternative method which will help you plug the holes in your SEO optimization. In order to do that, you can use the following browser's plugins.
User Agent Switcher and Web Developer
a) Once you have installed the plugins above, disable JavaScript in FireFox / Chrome.
Go to "preferences" –> "content" –> uncheck "Enable JavaScript"
This is why you should do this- Google uses Googlebot in order to crawl your site- lf you use the JavaScript then all the drop downs and links will be buried within your JS. Googlebot cannot crawl them if they are buried within your JS.
b) Developer Plugin (Disable CSS)
Why disable CSS?
The order of your content can be obscure sometimes if you've enabled the CSS styling. Googlebot crawls your content in the order of the HTML. Simple plain text is what it is looking for. Fancy things don't do any good for your site when it comes to crawling.
With that, we can move on to the next point.
Site Speed & Performance

Users expect your website to be fast and responsive. Users feel more in control of their experience, and they consume your content more efficiently and convert better. This is not only great for user experience, but search engines love it too.
By now it is well known that Google has said site speed is a small ranking factor (about 1%) This is tiny, but anything which can affects your ranking, you should care about it.
Well, let's start with some analysis. First check your website speed. Go to:
Google Page Speed Insights and GT Metrix
Run a test by typing in your website address link. Then you will get your website's overall score. Drill down into the list of prioritized issues. You should focus on the high and medium priority items first. Google not only tells you the problems in your website but it will also suggest the ways to solve it. Click on each item and see that detailed descriptions about the problem.
Two of the most common problems that you would probably get.
a) Images:
Most people love visuals. Hence, many web pages are loaded up with images. This is something that can slow down your site loading speed tremendously. Well, when there is a problem there should be a solution. The solution is not removing the images (well it helps it you really have A LOT of them), it is to reduce and optimize the images you use.
Compress your images with lossless methods and optimize it with creative software and try to reduce the file size as much as possible.
Once you've done, you should have cut off a lot of kilobytes from your website and your site speed should improve.
b) Leverage browser caching and minify JS and CSS
This is another problem almost all the users have. There is a simple and easy way to solve this issue. Contact your web designer or developer if you don't know how to do this, as this is something you should not ponder with. A mistake in this process will mess up your whole website appearance and feature as you are dealing with Javascript and CSS.
After you've done that, run a test again and you should see the problems go away, or at least the load time is improved.
Use of Infographics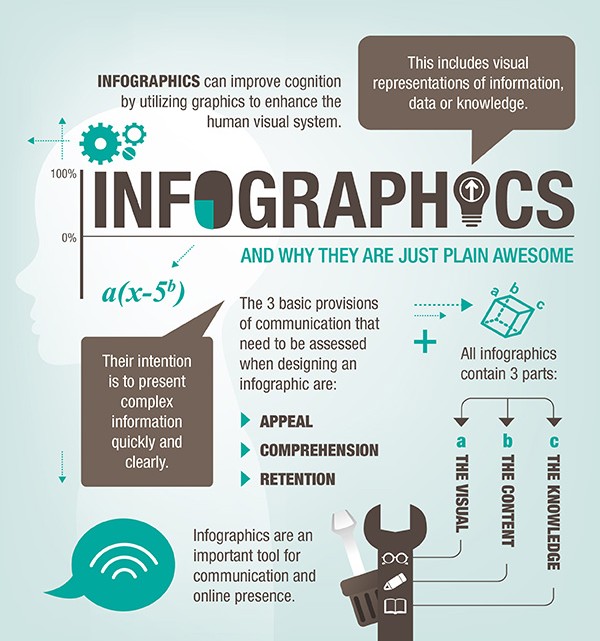 One of the popular techniques that people like to use these days is the use of infographics. By just using infographics, there are tons of websites that have doubled and tripled their website traffic. The use of infographics is crucial because the human brain processes visual information much better- Visuals are processed 60000 times faster than text by the brain.
As per Unbounce research, people search for infographics and the demand for infographics has shot up by almost 800% for the past 2 years alone.
Remember Pinterest and Tumblr?  Everything runs on images and loads and loads of people signing up each day. This shows that site with mainly images as content will work pretty well too. To create your own infographics, you can use Piktochart.
Know Your Competitors Keywords
Getting to know your competitors keywords can give you an edge These live keywords which are ranking well in Google can be exploited to your advantage. Here's how.
Your competitors would have spent thousands of dollars for their marketing. They would have done a detailed analysis of the keywords. So you need not go through all those process all over again. Know your competitors and follow them closely to know what was working for them and simply copy it from them just like modeling. If it's working for them, it should be working for you as well.
But how do you find out live keywords of competitors?
Go to SEMRush.
—
Above are the methods that can help to optimize your site and get it to the top of the search engine rankings.
Since SEO is dynamic and if you don't keep improving and stick to the trend, you will quickly lose your rankings.
Doing SEO in Malaysia is not much difference than in anywhere else. Here are some of the upcoming trends in SEO that you can expect in the future.
The future of SEO lies in mobile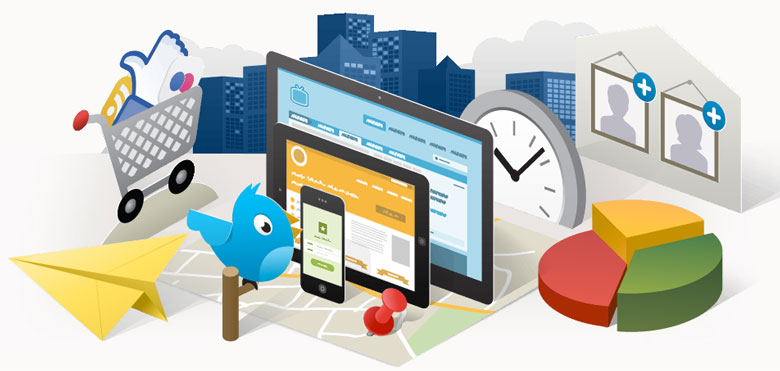 It is estimated that mobile search queries have risen 5 fold in just last two years. According to e-marketer, mobile search is going to overtake desktop search in 2016. If you want your website ranking to be on the top, you need to make your website mobile friendly.
You should use a responsive design or ensure your website is mobile friendly to deliver a pleasant browsing experience for your customers.
Voice search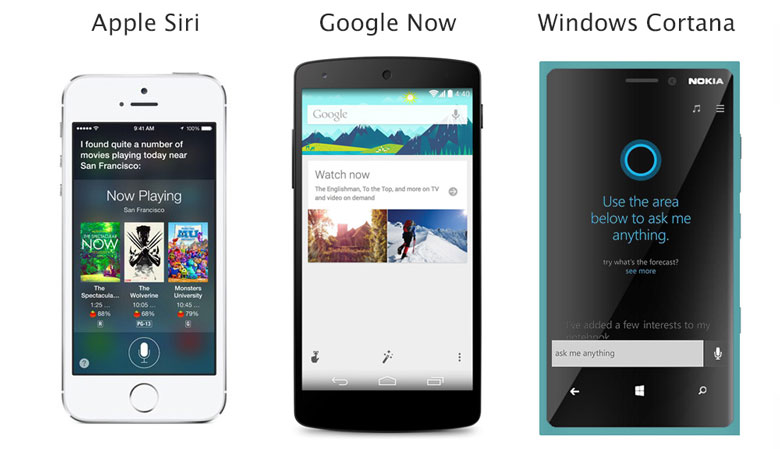 With the advent of intelligent assistants like Síri, Cortana and Google Now, the way of using search has changed. The impact of this change on SEO is going to be drastic since the type of keywords used are going to be different.
People now are not just going to use short keywords but also be using lengthy keywords as it becomes easier with voice search.
Use of Gifographics

lnfographics are changing to gifographics to make it more lively. Anything dynamic catches the attention of customer rather than keeping it stationary. Using gifographics can definitely retain more viewers and bring more traffic than just traditional static infographics.
We expect these techniques to catch on quickly and especially with the pace of technology is moving these days.
So have you gotten a hang of these? You can always outsource your SEO to us and be worry free as it can be a hideous process which require constant efforts to maintain your ranking.
As for closing speech, good luck to you all who are doing their own SEO in Malaysia!
The following two tabs change content below.

Sanz Teoh
Sanz Teoh is the founder and CEO of Jumix. With more than 10 years of experience in digital marketing, he has helped countless of businesses on their branding, digital marketing and web designing needs.

Latest posts by Sanz Teoh (see all)