Too many business owners and marketers are afraid of investing in paid marketing to increase their business profit. This is particularly due to their mindset of 'spending before earning is unwise'. Which is terribly wrong in the sense of how online business works these days. Guerrilla marketing can help but it's not feasible in long run as it requires too much efforts and manpower to maintain.
Most websites see a spike in traffic during holiday season. Be it Chinese New Year, Christmas, Hari Raya or etc. However if your traffic during these season was lax, it probably means you are missing out something, something that your competitors do and you don't. Wonder what can help you? Maybe it's time to consider investing in paid search and remarketing.
What is Paid Search?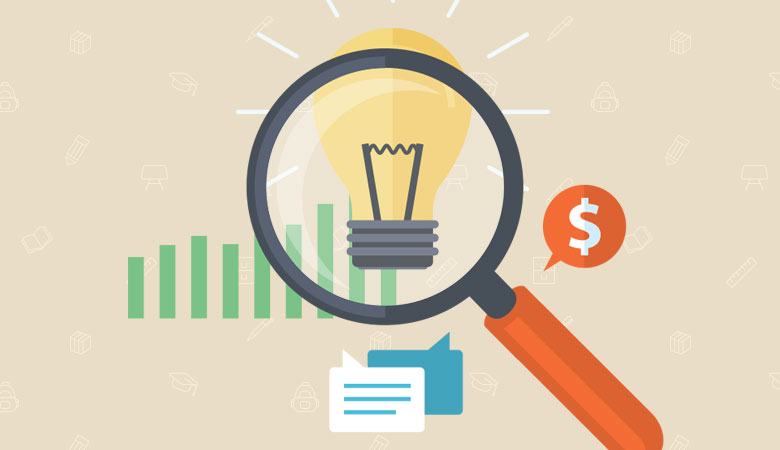 Paid search can be new to some people. As simple as the terms, this is where you pay search engine to display your ads or website when people search for certain keywords that are related to your products and services.
Google is where more than half (58 percent) of all product searches/research begins. By using Google AdWords Search ads, you can have your website display at the top of Google search result.
But, how can this helps?
Whenever an online shopper (probably your potential customer) types keywords that are relevant to your business into their web browser and the search engine returns its search results, at the top of the page, or along the side, they will typically see a number of paid results. These dominant positions are more eye-catching to the searcher and have relatively higher click through rate than the rest. So, Google took advantage of this and charges advertisers for these eye-catching positions, treat is as a blinking digital billboard on a high traffic expressway.
However, many business owners and marketers believe the organic search result is enough, which can be achieved by doing SEO. Organic result means you don't have to pay to have your website included in Google's search results.  Since organic result is free, why should a business still invest in paid search?
1. Guaranteed display, sheer volume of views and only pay when there's click.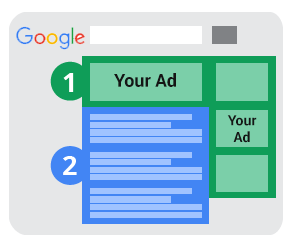 As mentioned above, there are more than 58% of searches done just on Google alone. Additionally, there are more than 3.5 billion searches per day occur on Google. That's more than 40k searches every single second. Imagine if just 5% of the people who saw your ad on Google clicked on it.
SEO is a longer term strategy and it does not have guarantee whether your website will appear on the first page and top result or not. Paid search ads on Google however, will.
With that huge amount of searches done everyday you may be worry about how fast your money will burn. You can put that concern to rest as you only need to pay when there's a click on your ad. If 300,000 people saw your ad and no one clicks on it, you pay zero, yes zero. This is free advertising! (well of course we hope you get a lot of clicks too, this is where you earn money right?)
2. Targeted audience, active shopper and specific keywords
For paid search, you bid and pay by using keywords. If you are selling Lenovo laptops, you can buy keywords that are closely related to it, such as 'best store to buy lenovo laptops'.
You have total control on the keywords, bid more on keywords that are more likely to convert visitors to customers, and dump those keywords that are not delivering results.
3. Target by geographic location
Some business prefer to pay bloggers to advertise on their blog, but with this approach your reach is limited. Your ad will only reach people who visit this specific blog and specific post, and these people may not be interested in your product at all.
By using paid search, you can scope down your target to a specific geographic location, by country, state or even town. So if you are not able to deliver your product or service nationwide and only within a particular geographic location, this is a very suitable option for you.
Now, what is Remarketing?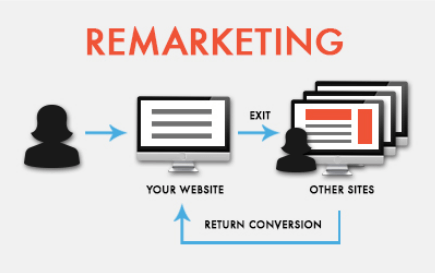 Active shoppers are sometimes overloaded with information and tons of websites that they can buy their products from. Often they forgot where did they saw a particular product they interested in. This is where Remarketing ads shine. Remarketing ads will help your ad stay front-of-mind for them. Here's how it works:
If  you've visited a particular website previously and browse a product, let say Jumix Design eCommerce plan for example. After you navigate away from that page only to notice that the ads on other websites are also displaying the ads that are related to the search you just did, and they follow you to wherever you go on websites that are within Google network. Those are remarketing ads.
Remarketing ads are very useful when it comes to reinforce your brand and product, it helps to stay in the mind of your previous website visitors. This is an outstanding way to recapture any customers that you've previously lost.
Let's recap
By combining both paid search ad and remarketing ad, you'll be able to capture a lot of highly potential leads.
Use paid search ads to target and scope down on people who are actively searching for products that are closely related to yours, and then use remarketing ads to capture them back after they've visited your website.
When you are ready to start, you can consult us for a free search ads and remarketing proposal for your business.
Good luck!
The following two tabs change content below.

Sanz Teoh
Sanz Teoh is the founder and CEO of Jumix. With more than 10 years of experience in digital marketing, he has helped countless of businesses on their branding, digital marketing and web designing needs.

Latest posts by Sanz Teoh (see all)