Stepping into 2017, many entrepreneurs and digital marketers are squeezing their brains out on how to tackle new market in this great new year. People are skeptical when trying out new things, but that's a good thing because it tends to save you from trouble. But when you want to grow, can you resist the temptation of trying out new things?
Expanding your marketing channels are one of the things you'll have to do in order to reach out to more people. Selling in multiple channels can help you to reach people you can never do in only one single channel.
Multi-Channel Online Marketing Strategy as a type of Diversify Investment
When you adopt the online marketing strategy of using multi-channel as your sales funnel, you are actually diversifying your investment.
There's this saying — "don't put all your eggs in one basket". When applying it in online marketing, it means you shouldn't invest all your budget into a single channel only.
Spread it across different channels so when you lose it, you don't lose it all.
Facebook ads, Google ads, SEO, Email, Do it ALL!

Your online marketing strategy should consist of advertising in Facebook, running Google ads, doing SEO to boost your organic search ranking, blast email newsletter to your subscribers and many more.
You should never rely on only one channel as the audience you can reach via one channel may not be enough. The demographic, interest and profiles of each channel varies. For example, your ads are reaching people in Facebook in a passive way. Your ads in Google Search are displaying to the people who are actively searching for relevant products and services. The behavior is different, and hence you'll get different result and reach out to different types of people via multiple channels.
Diversify your marketing budget into different channels so you'll capture multiple group of customers. People who will buy your cheapest products and people who will buy your most expensive products might come from different channels. You don't want to miss that.
eCommerce Website, Marketplace, Reseller & Affiliate
Your very own eCommerce website should be your main selling channel for your business. On top of that, you should also engage with at least 1 relevant marketplace website if you are able to fit in one of their popular categories. This can help to increase your product exposure, as well as taking advantage of the sheer traffic that the top marketplace websites tend to have.
Implement a reseller system or model, let others sell your products for you. Make affiliate system and let others promote your business and take a cut from your sales as their commission if they successfully close a deal via their advertising efforts.
Spreading on these channels may take time but the sales coming from these channels are mostly passive and requires little to no effort from you. It's a good long-term online marketing strategy that works for any online business.
Avoiding Online Mistakes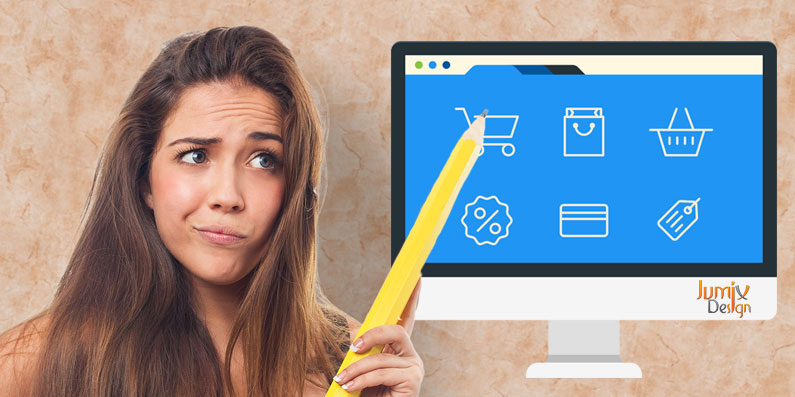 Take control of your online marketing strategy, make sure you don't repeat the basic mistakes that can do grave damage to your business. If you are running a eCommerce website, read on the 6 Must Avoid Mistakes in Your eCommerce Business.
Don't forget to track and analyze each of the channels you've invested in. It's the only way to evaluate which channel is more effective for you and which doesn't.
Online to Offline
Many are rushing towards the online business bandwagon, but many forget that offline business is still standing strong today.
You should never ignore the power and potential of running your business in both online and offline. There are still people who are reluctant to buy online, or they don't even surf websites at all. These group of people can only be reached via offline channels.
Now you know the importance and benefits of using multi-channel as one of your online marketing strategy in 2017, why not start your Facebook ads campaign if you haven't?
Get RM150 Google AdWords voucher if you start your first website campaign with us!
The following two tabs change content below.

Sanz Teoh
Sanz Teoh is the founder and CEO of Jumix. With more than 10 years of experience in digital marketing, he has helped countless of businesses on their branding, digital marketing and web designing needs.

Latest posts by Sanz Teoh (see all)