Are you tired of your day job? Being constantly doing the same thing over and over again, gets harass and scold by your boss frequently, and lost the passion, interest, and patience in the things you are doing almost every day?
Well, maybe you are not the "employee" type of person. You can be an entrepreneur, just like many millionaires and billionaires today.
Dreaming you say? Well, if you don't fight for your own dream, someone else will hire you to fight for their dream instead, right? Just like what you are probably doing now.
If you think it's time to stop this boring life, and wish to start your own business, read on.
You may feel depressed when you thought of the cost in order to start a business. Let me tell you, you can easily start an online business in Malaysia with just a little budget, effort, and time. Of course, maintaining it will take much more than your initial investment, but what you have now is already enough for you to get started!
This guide is updated for 2020.
It was about 5 years ago since I've written this article. It has helped tons of people to start their online businesses since then.
I think it's about time to give this article a big update since a lot of things have changed since then.
If you're reading this in 2020, you're in luck as I've just updated with more content and a more detailed guide that you can follow, to make sure your online business is a successful one.
Use the index here to jump to the section.
#1 Registration of Different Business Types
#2 Business Banking
#3 Website, Hosting and Domain
#4 Advertising and Promotions
#5 FAQ
So, how to start an online business in Malaysia in just 1 day?
When mentioning online business, most people will think that "I just need to build a website and sell things". That is not wrong, but there are actually a few types of "online business".
First, determine what you want to "sell" and your business nature is the first thing you need to do to get your business online.
1. You can sell physical products, like phone accessories, through your e-commerce website.
2. You can sell services that you are capable of doing, like painting, through your portfolio website.
3. You can sell other businesses' products and take a percentage of the sales as your commission, something like an affiliate or reseller.
4. You can sell information products, by putting together your knowledge, skills, or ability to sell them as eBook or video courses.
5. You can do dropshipping, where you don't keep any inventory by simply passing the sales to the dropshipper or supplier.
6 You can sell concept or prototype by starting a campaign in Kickstarter or Indiegogo.
Need more online business ideas? Check here.
So, decide on which way you would like to conduct your online business in Malaysia, then you are good to go!
Business Registration, Business Name and Category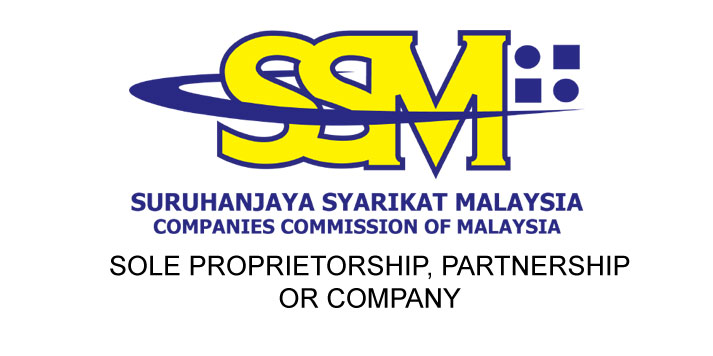 To start a "legal and valid" online business in Malaysia, you will first need to register your business with SSM (Suruhanjaya Syarikat Malaysia).
There are different business types, with their own set of pros and cons.
1. Sole proprietor
You will run and manage this business alone, your business liability is also your personal liability.
You can choose to register the business under your full name for RM30/year, or a business name like "Jumix Design" for RM60/year.
Pros
All the profits are your own.
Easy to manage as you have no other shareholders or partners that will affect your decision-making process.
Inexpensive and simple to start up.
Low cost to maintain, as there's no need to hire a secretary or auditor.
Cons
Hard to get a loan from the bank.
Your business liability is your own, which means you are liable to the risk that your business partakes in.
Not having a partner and shareholder also mean you don't get help from others and operating as a lone ranger.
Unable to tender for government projects.
Harder to secure deals with big companies as they tend to work only with established LLC or Sdn. Bhd.
Higher tax amount of % when your business income is high
2. Partnership
You will operate the business together with 1 or more of your partners. All the partners are bound by the liability of the business.
Take note that if one of your partners decides to quit in the future, your business will be abolished and you will need to register a new one should you wish to continue the business. Partnership registration is RM60/year as well.
Pros
Sharing equal profits among you and your partners
You have extra sets of hands and minds to help you
Easy and simple to set up
Inexpensive to get started
No account audit needed
Cons
Your business liability is still your own, although now it spread across all your partners
Profit-sharing across partners can become really small if you have a lot of partners
Decision making can be slow as you have to consider the opinions of every partner
You still get tax individually and it's higher than a Sdn. Bhd. when your business income is high
3. Limited Liability Partnership a.k.a LLP
This is similar to a partnership but enjoy some benefits of a Sdn. Bhd. For starters, you get limited liabilities. LLP is also a separate entity like a Sdn. Bhd. It costs less than RM550 to set-up and around RM200 to renew yearly.
You can register a LLP online here: https://myllp.com.my/
Pros
Separate entity and limited liability
Lower tax rate as compared to a sole proprietor and traditional partnership
If a partner leaves the LLP, the LLP can still remain unlike a traditional partnership
Cheaper and simpler to set-up as compared to Sdn. Bhd.
No maximum limit of shareholders (Sdn. Bhd. has a limit of 50)
No accounts audit needed like Sdn. Bhd.
Cons
You can't convert LLP to a Sdn. Bhd. in the future, you will need to wind up first and set-up a new Sdn. Bhd.
If you need more information about LLP, I find a very comprehensive guide here which you can have a good read if you've determined to go with a LLP.
4. Company a.k.a Sdn. Bhd.
This is when things get complicated. If you would like to have a separate entity from your business, company is the way you should go. However, the fees and applications are more complicated than the 3 mentioned earlier.
Pros
Separate Entity
Limited Liability
The ability to issue shares
Ability to get equity financing
Easier to raise fund from Venture Capitalist, Angel investor, and other investors
Look more reliable and established
Lower tax rate as compared to Sole Proprietor and traditional partnership when your business income is high
Cons
Costly to set-up, prepare to fork out at least RM4,000 – RM5,000 a year, including registration, secretary retainer fee, audit fee, tax filling, etc.
The registration process can take some time and must always involve a company secretary
Account must be audited every year
Once you have decided on the type of business, decide on your business name. You can use a different name with your actual business, eg. You register "Tan Accessories Enterprise" with SSM, however, you can name your business "Tan Mobile & Accessories" on your website and it doesn't matter. Visit any SSM branches or their portable counter to register.
Another important thing to take note of is your business description and category that you write on the SSM registration form. Do not put any description or category that has nothing to do with your business. You might want to broaden your field a bit like if you sell Power Bank, you should put "Mobiles & Accessories". If your business description in SSM registration is not relevant to your website, you may encounter some problems when you apply for a payment gateway later.
Business Bank Account
Once you have your business registered, the next step to start your online business in Malaysia journey is to go to any bank of your choice to register a business Current account.
Opening a Current Account is important as some payment gateways do not accept a Saving Account as the recipient if online payment.
You can always walk-in to any local banks and ask to open a business current bank account, and they will link to a personal banker who is responsible for business banking.
Remember to also ask for a merchant terminal facility if you'd like to also accept offline payments like credit and debit cards. Some newer terminal allows you to accept E-wallet payment like Grab Pay, Touch 'N Go ewallet and Alipay as well.
This process usually takes about an hour or two, depending on the traffic and efficiency of the bank that day. Remember to go before 4PM on weekdays!
Build a Website, Get Hosting, Domain Name and Email Addresses

Domain Name
Now you have a legit and proper registration of your business, you are set! You can now kick start your online venture by getting a domain name for your business as well as email addresses!
What is a domain name you may ask? Every website or internet business must have a domain name that people can recognize and remember. For example, jumixdesign.com, and that's the domain name for Jumix!
Well if a .com is not available for you, you can always opt for .net, .biz., .info, or even get creative like .digital, .photography, .store and some other gTLD. 
The price of a domain should be something around RM65~RM300. 
Special gTLD like .photography or .clothing would be more expensive than the common ones.
Register for your .com domain here at only RM65/year.
How about .com.my?
As you have already registered your online business in Malaysia and have your very own unique business registration number, you can also register a .com.my domain which will look more localized, relevant, and credible in Malaysia.
Web Hosting
Hosting, on the other hand, is the disk space you need to "rent" on the Internet to store your files. As your website design and images are all files, you will need a place to store and display them, and that is where hosting comes in.
You can basically get your domain name, hosting and email address from a Web Hosting Company, or a web design company that already included all these like us. 
You might wonder which hosting plan to go for. 
The easiest way is to just sign-up for shared hosting which costs less than RM350/year to be your starting point. You can always upgrade later when you feel your website is sluggish or when you run out of resources.
Start small and slowly pick-up from there.
Design Your Website and Add Your Content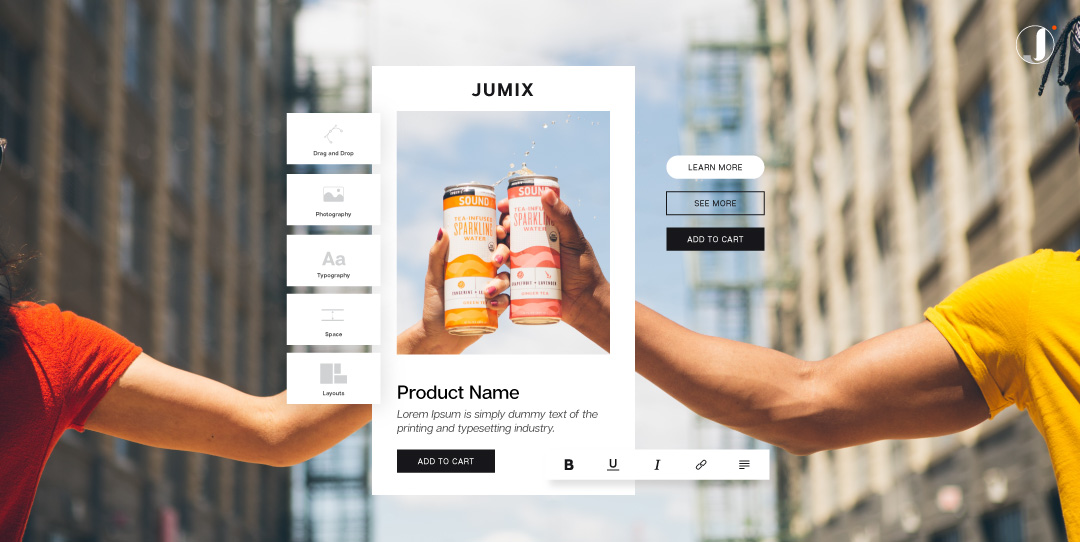 After your hosting and domain name is ready, which takes approximately 1-2 hours to activate if you pay by credit card (make sure to choose a reliable hosting company), you can then start designing your website and add in your content.
If you have no knowledge of web design but are willing to try it out on your own, there's plenty of free html templates available for you to download and use. Alternatively, you can also use the Web Builder built-in with some hosting plans (some may have, some don't). These web builders are usually easy to use, however, the design quality and your SERP (Search Engine Result Page) is not guaranteed!
If you are not sure what you are doing with these templates and builders, it is always advisable to outsource the design and development work to a web design company.
Corporate Website
Any online business in Malaysia also needs a website.
A corporate website usually displays images and content of a company but has no intention of carrying out sales on the website.
This corporate website is good to use as a digital branding of your business. Some may ignore this and opt for a social media account only like a Facebook Page, but let us tell you why a website is much better than just a Facebook Page here. 
Important pages of a corporate website include Home, About Us, Services, Products, Clients, Contact. You can always add more if you have more content.
eCommerce
If you intend to sell online and receive payment directly from your website, then you will need an eCommerce website.
An eCommerce website usually consists of a shopping cart feature and payment gateway. These features are essential to run your online business on a day to day basis.
If you are going to build an eCommerce website, make sure to prepare the following content:
Privacy Policy
Shipping Information
Refund Policy
About us
Contact and Company Info
The above information is necessary to be displayed on your eCommerce website if you want to accept credit card and internet banking payments on your website.
To do that, you have to integrate a payment gateway, like iPay88.
After that, you can sort out the shipping facility by engaging with a logistic/courier company like GDEX, Poslaju, DHL, Skynet, Ninja Van and etc.
Marketplace 
Marketplaces like Lazada and Shopee are getting more popular in recent years as the platform for new online sellers.
If you just want to get started quickly and don't mind the commission and restriction these marketplaces put on you, then you can consider getting started from there too.
I don't really recommend putting all your efforts into the marketplace, as you don't really get to collect your own customers' database and your branding is not prominent there. But you can always use it as an extra channel to distribute your products.
Information Product Website 
If your product is actually information, like courses, tutorials, eBooks, or videos, you can use a different platform to sell your content.
ClickFunnels is by far the most complete and easy to use's platform to build your website to sell your information product.
It has a pre-made template for you to use, and then you can just drag and drop and edit the text and images to fit your business.
If you opt for the higher tier plan, it also comes with a membership system as well as a newsletter blasting system. Everything comes under one roof for easier management.
If you're a coach, trainer, agent, author, or network marketer, this can be the best way for you to start your online business.
Website Content
Content-wise, make sure you do not spam irrelevant information on your website. Keep it simple, clean, and straight forward. Additionally, avoid using too many images which may slow down your website loading speed as visitors tend to quit a website that takes more than 7 seconds to load.
Read here for 7 tips to speed up your website. 
By law, all new online business in Malaysia should comply with the new Personal Data Protection Act 2010 (PDPA), so make sure to include the proper terms in your Privacy Policy page.
If you are also targeting EU customers, make sure your policy compliant with their GDPR as well. Having PDPA is not sufficient to cover EU customers as there are some requirements in GDPR that are not included in PDPA. 
Click here to check whether you are ready for GDPR in Malaysia. 
Once you have done adding all the essential content to your website, congratulations, you now have a working and proper online business in Malaysia and you did it in just a single day!
Give yourself a big round of applause!
Advertising and Promotions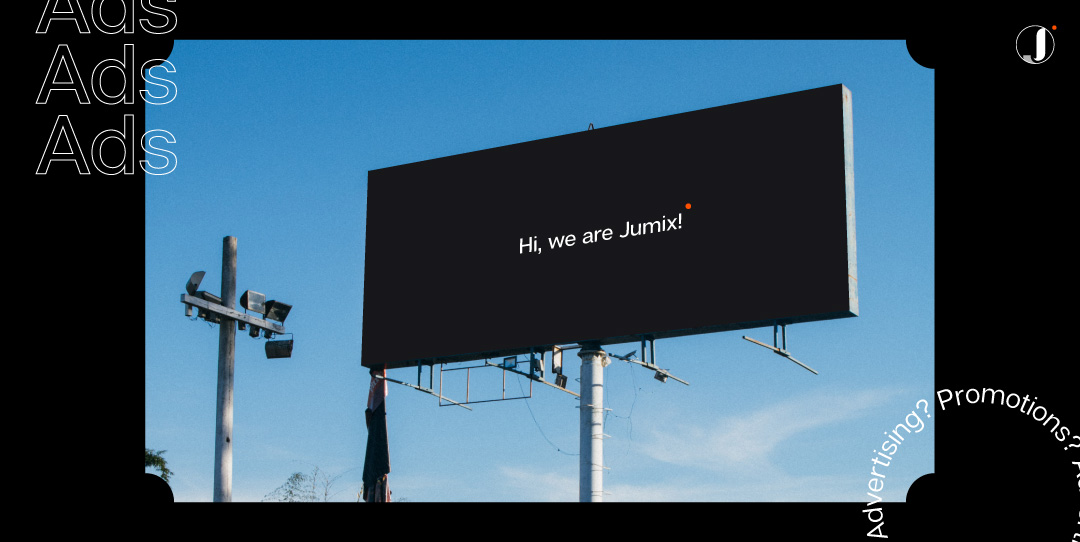 The common scenario of a new online business start-up is not getting sales and visitors. Well, you can't expect people to come into your website automatically by just doing all the above, as even you are operating offline, you need to TELL people about it, right?
Hence, it's the same theory as ANY online business. You need to advertise and promote to let people know about your business and the products or service that you are offering.
To advertise and promote your products and services online, there are several methods. You can use the most popular methods like Facebook advertising, Google AdWords advertising, Email Marketing, SEO, Editorial post, Ads buying, and so on, whichever works best for your business nature. Offline advertisements like TV advertising may work too but it's more expensive.
I'd add some brief information about what and how each of the mentioned methods can help you.
1) Facebook Advertising / Instagram Advertising
Facebook advertising may not be new for some people, but it's still quite cheap for it's 'Pay per click' cost. 
The organic reach of Facebook is dead, it has become a pay to win platform right now. So if you're investing your content on Facebook, make sure to spend on Facebook ads as well to maximize your reach.
I've written more than 10 articles on Facebook advertising, which include topics like How to Afford Making A LOT of Mistakes in Facebook Ads, 3 Keys to achieve Outstanding Facebook Ads, and many more. 
If you'd like to learn more about Facebook Ads, then head over to the above topic or consider hiring experts to do it for you.
Instagram would also get more saturated by 2020, you'd definitely want to step up your game and get ahead of your strategy in order to win in Instagram advertising in 2020.
2) Google AdWords and YouTube Advertising
Google Shopping becomes more and more popular in recent years with the rise of eCommerce trends. Google Search and Display ads are still working fine but they can be very expensive in some industry where it's highly competitive.
If you have an eCommerce website, investing in Google Shopping ads can help to secure your first few sales when you have no traffic at all.
A lot of changes are going on YouTube as well in 2020, there'll be more ads and Paid Accounts that have no ads. Video ad works best in YouTube and if you're producing video content for your business, make sure to advertise on YouTube ads to get more views and exposure.
3) Email Marketing
Building your own subscriber base can be tedious and time-consuming, but it will be worth it in the end. 
People who willingly opt-in to become your subscriber and choose to stay, tend to have a higher conversion rate than a complete stranger.
"Once they say yes once, it's easier for them to say yes again."
While running ads and growing your website, make sure to grow your subscriber base as well by collecting email addresses.
4) SEO
There's more than one method to make your website appear in Google Search Result. For one, there's Google AdWords. Two, there's SEO (an acronym for Search Engine Optimization). 
SEO is a long-term effort that consists of activities and link building that may eventually help your website to rank higher in search results. 
There are 2 major components in SEO – Content and Backlinks.
I've covered Content earlier in this article, backlink is how you get other websites to link back t your website. Like placing a link on Wikipedia or getting a viral news website to link back to you.
If you're totally new to SEO, you can click here to read 10+ SEO articles I've written in the past.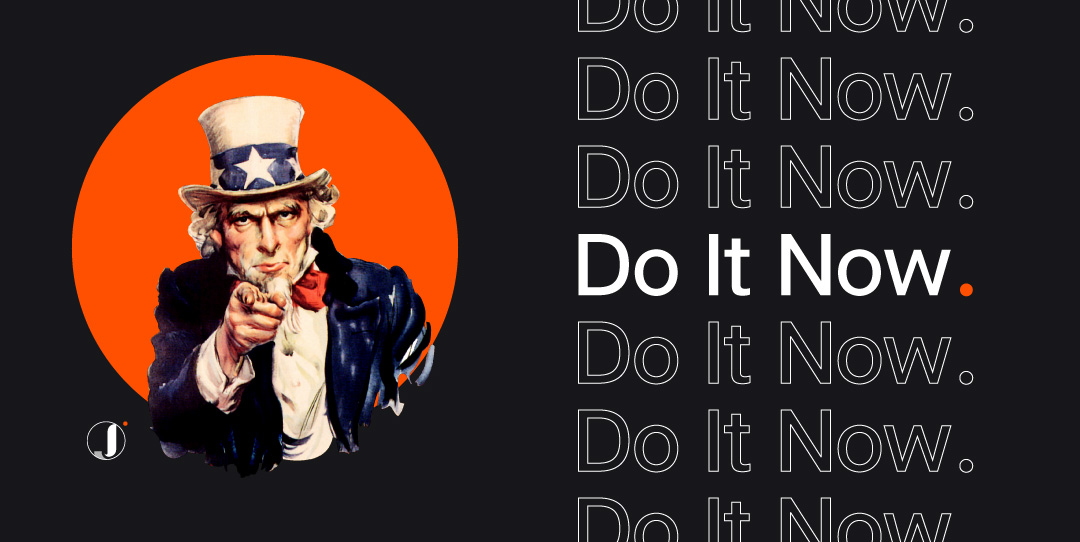 So, got your online business in Malaysia ready?
Now you've got it all covered. Stay passionate in your business and be persistent in your effort, you might become the next outstanding entrepreneur in Malaysia!
FAQ
Over the years I've received tons of emails and also calls that ask the same questions. So I've added this FAQ section to answer these questions!
1) If I'm only selling on social media, do I need to register my business and also declare tax?
Yes, you need to do both.
2) If I don't have a website and only getting income from Google Adsense, do I need to register my business and declare tax?
Yes, you need to do both.
3) I'm a foreigner and want to conduct online business in Malaysia, what should I do?
If you have a physical presence here and conduct the business operation here in Malaysia, you need to register.
If you are not physically present here and do not conduct the operation here, you do not need to register.
4) I run an affiliate business and I do not register my business since I only have a blog, will I get into trouble?
Yes, you have to register as a business. If you don't, you still have to declare the affiliate income as an extra income, which is taxable.
5) Do I need to register my online business in Malaysia first before starting my website?
You don't, you can do both at the same time. Unless you must have a .com.my domain, else you can always sign-up for a website and a hosting plan first before registering your business.
Updated Feb 2020 –
Added link to register company online
Updated Nov 2019 –
Added different ideas of business
Added pros and cons of different business registration
Added LLP
Added brief of each advertising and marketing strategy
Added FAQ
Elaborated hosting and domains
Added GDPR
Updated Jan 2017 –
It's highly recommended you start off with an eCommerce website, you can learn more about eCommerce here.
The following two tabs change content below.

Sanz Teoh
Sanz Teoh is the founder and CEO of Jumix. With more than 10 years of experience in digital marketing, he has helped countless of businesses on their branding, digital marketing and web designing needs.

Latest posts by Sanz Teoh (see all)